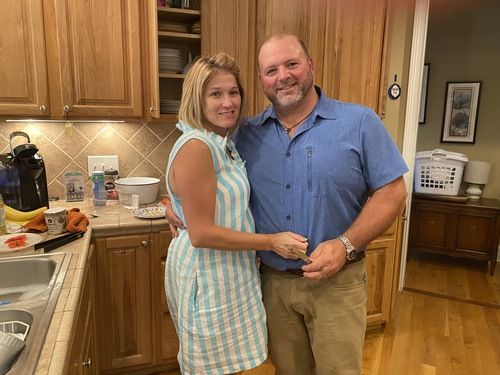 Scott was born and raised in Spartanburg S.C. and was licensed and ordained into the ministry in 2010 by Mount Zion Baptist Church, Spartanburg. Scott's passion is to see lives changed by teaching the Word and shepherding the people of CCC. As Lead Pastor Scott oversees the spiritual health and direction of the church and implements strategies to align staff and key leadership to realize God's vision. Scott has been married to his wife Kelly for 26 years, they have four sons and two daughter-in-law's


Michael is a native of Spartanburg. He and his wife, Penny, have been married for 21 years. They have two children, Joshua and Kaitlyn. Michael is a graduate of Fruitland Baptist Bible College. He was called into the ministry in 2006 and began classes at Fruitland in 2008. Michael was ordained into the ministry by Zion Hill Baptist Church (Spartanburg) in 2010. Michael served as pastor of Clifton Second Baptist from 2010-2016. He and Penny planted Relevant Church East in 2016 and they merged with Oakdale Community Church in 2018, where he served as pastor until September of 2020. Michael's passion is the great commission. He has been on short term mission trips to Biloxi, MS after Hurricane Katrina, Memphis, TN for Street Reach, and New York City where he helped a Romanian Church start to reach their very diverse community. Michael also served many trips to Gray, KY. Along with many local missions, he has also served internationally in Burkina Faso, West Africa, and in Jamaica. Michael believes we need to focus on not "going to church", but rather to always to "be the church"
Andrew has a true heart for discipleship. His desire is not simply to sing and play songs with a group of people called a praise team. His desire is to see those who serve on the praise team grow spiritually, and use their giftedness for the glory of God. He also loves teaching the next generation to lead worship.

"it is imperative to teach the next generation to lead as we have been led"
- Andrew Estes

"Andrew has a heart to see all people across all generations genuinely worshipping the Lord as a lifestyle, his hard work and dedication is unmatched"
-Pastor Scott Davis

Andrew has been married to his wife Elizabeth for seven years and together they have a beautiful daughter named Evelyn.
I want to see Christ move in a students life and be forever changed by Him, in the same way He changed my life when I was their ages!

I'm a very upbeat person, I enjoy spending time with my family and friends, watching South Carolina football and North Carolina basketball (I know that sounds weird). But most of all bringing about to gather with brothers and sisters in Christ to study his word and grow in Him is my greatest passion.

I am one of 7 children (I'm right in the middle lol). I have been raised by two godly parents who from a young age have been teaching me on what it means to live a Christlike life.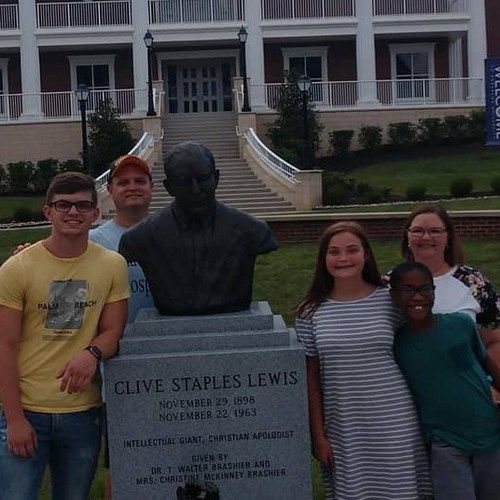 Amanda, a Gaffney native, has been in children's ministry along with her husband, Dewitt, for nearly 20 years. She obtained her undergraduate degree in Theology and Education from Liberty University and will complete her Master's in Education and Theology this fall. Together they have developed a very unique way of teaching children and equipping families to make disciples.

Amanda and Dewitt have been married for 20 years and they love family time. In their spare time they like to travel, watch movies and play games, and trying new recipes. Amanda has four children; Beth (not pictured) is 27 and graduated from USC in Columbia. She lives and works in Lexington, SC. Adam is 20 and attends Gardner-Webb University where he is majoring in Exercise Science. Macy is 17, and a senior at Gaffney High School. She is a member of student council, a Junior Ambassador and a competitive cheerleader. Aiden is almost 9 and will be in 4th grade this fall. He loves music, singing, playing outside and video games.
Penny is a native of Cowpens. She has been married to Michael for 21 years. They have two children together, Joshua and Kaitlyn. Penny graduated with a Bachelor's Degree in Counseling from USC Upstate. She would love to one day earn her Master's in Christian Counseling. Penny loves missions and her passion is for the lost. She frequently goes out in her community seeking homeless and others who are struggling so she can share the good news and love of Jesus with them. She has also served on short term missions in Biloxi, MS after Hurricane Katrina where she handed out Bibles and prayed with those who were displaced after the storm. She also served at Street Reach in Memphis, TN where she taught backyard Bible Clubs and spent the afternoon building relationships with those in the community. Penny also served for several years in Gray, KY. There were many who were saved during the trips there and many relationships that continue to this day. She has also served internationally in Nova Scotia, Canada and in Jamaica. Penny believes the best way to reach the lost is by investing in them and building relationships with them.