Scott was born and raised in Spartanburg S.C. and was licensed and ordained into the ministry in 2010 by Mount Zion Baptist Church, Spartanburg. Scott's passion is to see lives changed by teaching the Word and shepherding the people of CCC. As Lead Pastor Scott oversees the spiritual health and direction of the church and implements strategies to align staff and key leadership to realize God's vision. Scott has been married to his wife Kelly for 26 years and together they have four sons.


Born and raised in Spartanburg, S.C. and was ordained and licensed in the ministry in 2016. Shawn has a passion to see Students become leaders by following Gods direction for their lives. He believes student are not only the Church of the future, but the Church of Today! As Pastor of Student Shawn helps students to live out their faith in everything they do. His passion is foster students in serving The Lord through worship, biblical studies, and discipleship training. Shawn is a 2014 Graduate of Liberty University. He and his wife Jennifer have four children. Jayda (18), Kam (16) , Sloan (13), and Hayden (10).


Executive/Worship Pastor, Benny Bridges, Jr
Born and raised in Gaffney, S.C. and was ordained and licensed in the ministry in 2016. Benny's passion is to see people truly worship Jesus freely and to lead others into an authentic relationship with our Lord Jesus Christ. Benny oversees operations, administrations and financial vision. As Worship Pastor his passion is serving the church by planning Christ-centered worship services, and equipping leaders and musicians to lead our gatherings exceedingly. Benny has been married to Cindy for 25 years and together they have three daughters and one grandson.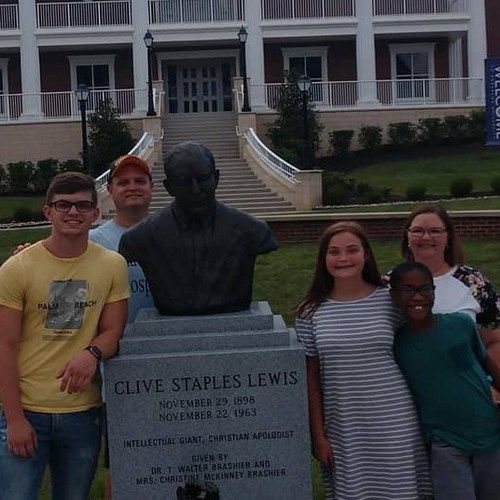 Amanda, a Gaffney native, has been in children's ministry along with her husband, Dewitt, for nearly 20 years. She obtained her undergraduate degree in Theology and Education from Liberty University and will complete her Master's in Education and Theology this fall. Together they have developed a very unique way of teaching children and equipping families to make disciples.

Amanda and Dewitt have been married for 20 years and they love family time. In their spare time they like to travel, watch movies and play games, and trying new recipes. Amanda has four children; Beth (not pictured) is 27 and graduated from USC in Columbia. She lives and works in Lexington, SC. Adam is 20 and attends Gardner-Webb University where he is majoring in Exercise Science. Macy is 17, and a senior at Gaffney High School. She is a member of student council, a Junior Ambassador and a competitive cheerleader. Aiden is almost 9 and will be in 4th grade this fall. He loves music, singing, playing outside and video games.